Date d'inscription :

26/11/2017
---
Avatar :

Michael Fassbender
---
Bloc-note :
T H E R E S N O R O O M
F O R 3 R R O R
☾
(503) 044 39 66
---

Invité
Invité

Date d'inscription :

26/03/2018
---
Bloc-note :
— PQ
— pâtes au riz
— vernis bleu clair
— ne pas manger le paki
— un chat (noir sinon roux les autres non jaja)
— PQ
— la 4ème avenue c'est pas une ligne droite y a des rues au bout et à côté ça fait des carrés rectangles partout
— ne pas répondre à la prière n°54 parce qu'il est ingrat et il me donne mal entre les deux yeux
— PQ pour pas oublier
— …
---


Sujet: Re: dernier épisode/film vu

12.04.18 13:30
the end of the fucking world
1x03
ils se sont servi dans ma playlist les cochons
☾ ☾ ☾
DUDE LET ME IN
I'M A FAIRY
Huh ? This is what they do, man ! They kidnap and drug you, before you know it, you're lying in a bathtub and your kidneys are on eBay ! |
FRIMELDA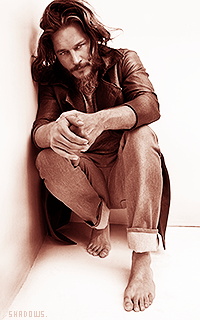 Date d'inscription :

29/03/2018
---
multi :

Liam Jensen, Kate Anders, Demian J. Harkness, Tobias Gardner & Sten Veloso.
---

Invité
Invité

Date d'inscription :

26/03/2018
---
Bloc-note :
— PQ
— pâtes au riz
— vernis bleu clair
— ne pas manger le paki
— un chat (noir sinon roux les autres non jaja)
— PQ
— la 4ème avenue c'est pas une ligne droite y a des rues au bout et à côté ça fait des carrés rectangles partout
— ne pas répondre à la prière n°54 parce qu'il est ingrat et il me donne mal entre les deux yeux
— PQ pour pas oublier
— …
---


Sujet: Re: dernier épisode/film vu

12.04.18 22:35
the end of the f***ing world 1x08
☾ ☾ ☾
DUDE LET ME IN
I'M A FAIRY
Huh ? This is what they do, man ! They kidnap and drug you, before you know it, you're lying in a bathtub and your kidneys are on eBay ! |
FRIMELDA
Invité
Invité

Date d'inscription :

04/04/2018
---

Invité
Invité

Invité
Invité