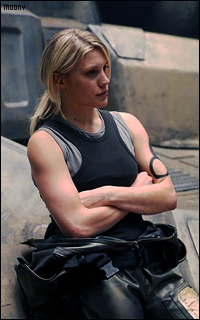 Date d'inscription :

24/12/2017
---
multi :

Liam Jensen, Demian J. Harkness, Jolan Adama & Tobias Gardner.

Bloc-note :
---


Sujet: Re: flood

27.02.18 17:04
J'étais sur que t'allais ressortir ce gif
My heart sinks as I jump up
Your hand grips hand as my eyes shut
Date d'inscription :

26/11/2017
---
Avatar :

Michael Fassbender
---
Bloc-note :
T H E R E S N O R O O M
F O R 3 R R O R
☾
(503) 044 39 66
---


Sujet: Re: flood

27.02.18 17:09
peu importe le ship c'est le mot d'ordre btw
it's all prophecy and if I gotta be sacrificed
for the greater good
,
then that's what it gotta be
Admin


Sujet: Re: flood

27.02.18 18:04
LA BAGARRE
if i could trade her life for mine.
   ♛
by wiise
Date d'inscription :

30/01/2018
---
Bloc-note :
---


Sujet: Re: flood

27.02.18 18:09
CROM ! LA BASTON !
I'M NOT STRONG ENOUGH TO STAY AWAY
Date d'inscription :

25/11/2017
---
Avatar :

katherine mcnamara
---
multi :

spencer surana (sigan)

Bloc-note :

NAWEI LEE ☾ soulmate « Ils ne se sont pas vus depuis presque un an, et elle a enduré ses blessures à lui sur sa peau à elle pendant tout ce temps, mais il revient les mains vides et la bouche aride, comme d'habitude. « C'est tout ? » Le ton est mi déçu, mi agressif. Le tout est tendu, parce qu'elle a envie de le serrer dans ses bras et de lui hurler dessus dans un même temps. « T'as mis dix mois à revenir. Dix mois ! » (Et c'était horrible, parce que j'avais envie que tu reviennes tous les jours. J'voulais que tu sois là.) « Dix mois » qu'elle répète encore, comme si c'était insensé, parce qu'à ses yeux ça l'est. Elle sait qu'elle n'a aucun droit de le lui reprocher — qu'il ne s'était jamais expressément engagé à revenir. Mais elle pensait… naïvement, elle pensait qu'il ne pourrait pas tirer un trait aussi abrupt et violent sur elle, même s'il n'y avait rien eu d'autre entre eux qu'une cohabitation forcée de quelques mois. Plusieurs longs mois où elle était entièrement, totalement dépendante de lui — et elle croyait que ça signifiait quelque chose. »




« « Je vais y aller. » Elle continue à le fixer plusieurs secondes, et il fait pareil, et ils restent là comme deux cons, à entendre que l'un daigne mettre sa fierté de côté pour retenir l'autre. « Qu'est-ce que t'attends ? » Elle n'avait jamais réagi comme ça auparavant — en tout cas, jamais avec lui, jamais face à lui. Elle voudrait pouvoir arrêter de se battre contre tout ce qu'elle ressent, contre l'idée même que Hyunki est mort, que c'était lui qui les reliait, qu'ils n'ont rien pu faire pour l'aider ; contre l'idée qu'elle ne trouve pas Nawei responsable alors que si elle était réellement quelqu'un de bien, elle le devrait ; contre l'idée, aussi, l'idée qu'il reste à Néphède la tue. »



NASHOBA ILANG (NAO) ☾ frère de coeur (cousin) « bout de rp »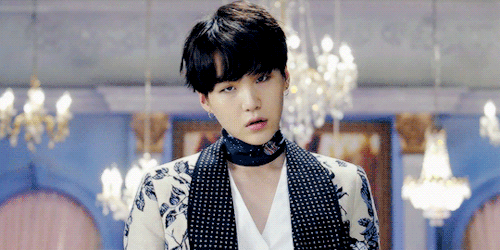 NEVEN ILANG (NEO) ☾ frère de coeur (cousin) « bout de rp »


NOM PRÉNOM ☾ lien « bout de rp »


NOM PRÉNOM ☾ lien « bout de rp »
---


Sujet: Re: flood

28.02.18 13:03
@Johaïna Kiasnev a écrit:

j'voulais vous dire que vous avec l'air tous trop adorables (sauf toi @nuo ilang laisse la poulette tranquille )
excusez moi
la poulette était délicieuse
I'm sorry that I care, It's really not that fair ♒︎

I walk through this world, just tryna be nice. They say I'll get hurt if I'm not like ice. I over-communicate and feel too much, I just complicate it when I say too much.
Date d'inscription :

26/11/2017
---
Avatar :

Michael Fassbender
---
Bloc-note :
T H E R E S N O R O O M
F O R 3 R R O R
☾
(503) 044 39 66
---


Sujet: Re: flood

28.02.18 13:06
it's all prophecy and if I gotta be sacrificed
for the greater good
,
then that's what it gotta be
Date d'inscription :

06/09/2017
---
Admin


Sujet: Re: flood

01.03.18 0:40
Movsès Yinrem a écrit:

j'ai deux comptes qui vont venir repeupler la terre, normalement
je suis généreuse
MOI C'EST PAREIL DEUX DE PRÉVUS SUR TERRE
also les gars j'viens de lire les 5 pages de flood que j'avais de retard pour me détendre après avoir bossé pour les cours et vous avez fait ma soirée avec votre love et vos blagues tendancieuses je vous love VOUALA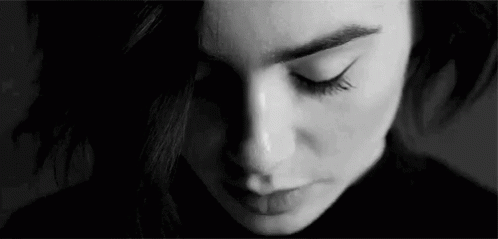 still waters run deep


Sujet: Re: flood

01.03.18 0:44
faisons d'autres jokes tendancieuses
c'est la vie
stay
— i'm pretty sure you have stardust running through your veins ; and when i go outside, i see the stars and they make me think of you
Date d'inscription :

19/01/2018
---
multi :

max ross & bebe byrne & mallory waelsh

Bloc-note :

playlist ; jessie reyez - hard to love meghan trainor - me too billie eillish - idontwannabeyouanymore khia - my neck my back vengaboys - boom boom boom
---


Sujet: Re: flood

01.03.18 1:13
mais les gars
vous me tuez
sérieux vous êtes tous parfaits


Sujet: Re: flood

01.03.18 1:15
on parle de blagues tendancieuses et tu ramènes galileo ?
not surprised
not even a bit
stay
— i'm pretty sure you have stardust running through your veins ; and when i go outside, i see the stars and they make me think of you