Date d'inscription :

12/01/2018
---
Pseudo :

maybedumbmaybewise
---


Sujet: absence - lua & london

09.08.18 21:59
Je fais le hibou pour stacy
nom du/des comptes
Lua Tolstoï/London Hastings
durée
jusqu'au 29 aout
précisions
absence - je suis vraiment désolée de les enchainer comme ça mais je suis actuellement à Los Angeles (sous le soleil de Californie, ambiance désert et cosmopolitan) mais la connexion de l'hotel ne me permet pas de charger la page de SOD et je n'ai honnêtement pas le temps de me connecter la plupart du temps à cause des sorties visite, etc.
petit mot
La maj est CANON cela dit, j'ai put la voir à l'aéoport franchement je suis amoureuse des colo les filles c'est superbe
i am the cosmos. I am the wind.
— But that don't get you back again...
just when I was starting to feel okay.
Now you're gone and I'm all alone.
Spoiler: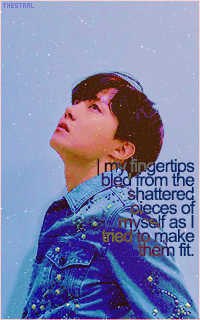 Date d'inscription :

30/09/2017
---
Avatar :

jung hoseok (bts)
---
Bloc-note :

update il est actuellement en couple avec joshua rhee - ils se connaissent depuis presque dix ans, et ont toujours plus ou moins été ensemble : ils se sont séparés ici et là (notamment quand yohan a découvert qu'eliott était son soulmate) mais finissent toujours par retomber dans les bras l'un de l'autre. Ils s'aiment vraiment, d'un amour confortable, doux, simple, mais quand bien même ils veulent que ça marche, yohan a du mal à oublier ses sentiments pour eliott, beaucoup plus irraisonnés et passionnels.
---
Admin

Admin


Sujet: Re: absence - lua & london

13.08.18 10:32
tu pourras lui dire qu'elle profite bien de ses vacances
On a gathering storm comes a tall handsome man in a dusty black coat with a red right hand
   ♛
by wiise
Date d'inscription :

11/01/2018
---
Bloc-note :



ELLE A LE MENSONGE SUR LA LANGUE



Avec des "je t'aime" éternels qui au fond ne durent qu'une danse. A se demander si elle aime vraiment ou si elle se plante entre l'amie et l'amante. Si elle aime mal. Ou juste un peu trop naïvement, comme on aime la première fois. Avec, dans la tête, et au bord des lèvres, des pour toujours qui, en fait, plus tard, ne survivront pas à ce que peut faire une guerre émotionnelle.


C'est la fête de trop!
Moi je l'ai faite, défaite et ça jusqu'au f i a s c o,
C'est la fête de trop!
Regarde je luis de paillettes et me réduis au chaos
---


Sujet: Re: absence - lua & london

01.09.18 22:32
merci pour vos messages les filles c'est gentil
du coup c'est officiellement la fin de mes vacances et par extension de mon absence
mauvais garçon

Il était un de ces amours délicieusement pitoyable.
Date d'inscription :

16/01/2018
---
Bloc-note :

ashley vient de passer cinq ans dans le coma + elle a tendance à laisser des petites notes un peu partout à tous les gens qu'elle aime + elle a toujours été très à l'aise dans l'industrie de la musique et ne s'est jamais laissée embarquer par ses démons + ses proches sont extrêmement importants pour elle, elle peut devenir très conne si vous essayez de vous en prendre à eux + elle est un peu drama queen sur les bords + elle porte quasi tout le temps des robes sur scène.


---
Admin