Date d'inscription :

25/11/2017
---


Sujet: Re: dernière lettre

Jeu 28 Déc 2017 - 15:35
---
santa
thief ◇ I've been living in the darkness, Shadows in my apartment, heartless Taking love just to spill it on parchment. I've been living in the night life, lips hit you like a drive by frost bite. Ice cold, I mean they cut you like a sharp knife. Next page and I'm out again.
Invité
Invité

Date d'inscription :

06/09/2017
---
Pseudo :

obsidienne + pineapple pizza (anna)
---

Date d'inscription :

28/09/2017
---
multi :

kassian stilinski.

Bloc-note :
« what if we rewrite the stars? you know I want you, it's not a secret I try to hide. but I can't have you. we're bound to break and my hands are tied. »

#miraj (mikhaïl, boyfriend).


---


Sujet: Re: dernière lettre

Jeu 28 Déc 2017 - 20:12
---
Soeur
Lost my mind
in the city of neon lights
---
I hate the hue of the dark sun. it reminds me that tomorrow will come and that I'm tnothing but an outline.
Date d'inscription :

25/11/2017
---
INTERSPATIAL CINNAMON ROLL

Date d'inscription :

25/11/2017
---
Avatar :

katherine mcnamara
---
multi :

spencer surana (sigan)

Bloc-note :

NAWEI LEE ☾ soulmate « Ils ne se sont pas vus depuis presque un an, et elle a enduré ses blessures à lui sur sa peau à elle pendant tout ce temps, mais il revient les mains vides et la bouche aride, comme d'habitude. « C'est tout ? » Le ton est mi déçu, mi agressif. Le tout est tendu, parce qu'elle a envie de le serrer dans ses bras et de lui hurler dessus dans un même temps. « T'as mis dix mois à revenir. Dix mois ! » (Et c'était horrible, parce que j'avais envie que tu reviennes tous les jours. J'voulais que tu sois là.) « Dix mois » qu'elle répète encore, comme si c'était insensé, parce qu'à ses yeux ça l'est. Elle sait qu'elle n'a aucun droit de le lui reprocher — qu'il ne s'était jamais expressément engagé à revenir. Mais elle pensait… naïvement, elle pensait qu'il ne pourrait pas tirer un trait aussi abrupt et violent sur elle, même s'il n'y avait rien eu d'autre entre eux qu'une cohabitation forcée de quelques mois. Plusieurs longs mois où elle était entièrement, totalement dépendante de lui — et elle croyait que ça signifiait quelque chose. »




« « Je vais y aller. » Elle continue à le fixer plusieurs secondes, et il fait pareil, et ils restent là comme deux cons, à entendre que l'un daigne mettre sa fierté de côté pour retenir l'autre. « Qu'est-ce que t'attends ? » Elle n'avait jamais réagi comme ça auparavant — en tout cas, jamais avec lui, jamais face à lui. Elle voudrait pouvoir arrêter de se battre contre tout ce qu'elle ressent, contre l'idée même que Hyunki est mort, que c'était lui qui les reliait, qu'ils n'ont rien pu faire pour l'aider ; contre l'idée qu'elle ne trouve pas Nawei responsable alors que si elle était réellement quelqu'un de bien, elle le devrait ; contre l'idée, aussi, l'idée qu'il reste à Néphède la tue. »



NASHOBA ILANG (NAO) ☾ frère de coeur (cousin) « bout de rp »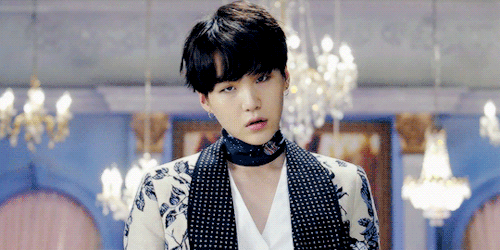 NEVEN ILANG (NEO) ☾ frère de coeur (cousin) « bout de rp »


NOM PRÉNOM ☾ lien « bout de rp »


NOM PRÉNOM ☾ lien « bout de rp »
---


Sujet: Re: dernière lettre

Ven 29 Déc 2017 - 1:33
---
tarentule
I'm sorry that I care, It's really not that fair ♒︎

I walk through this world, just tryna be nice. They say I'll get hurt if I'm not like ice. I over-communicate and feel too much, I just complicate it when I say too much.
Date d'inscription :

06/09/2017
---
Pseudo :

obsidienne + pineapple pizza (anna)
---

Date d'inscription :

28/12/2017
---
Bloc-note :
spencer surana
✗
bff, sex friend
---

Invité
Invité