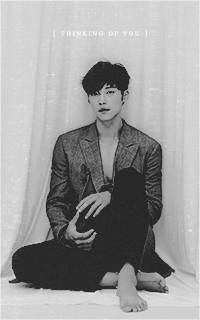 Sujet: Re: (503) 452 12 52 + galileo bruni

30.09.18 17:30
Joshua
30 septembre 18, 18:57
☾ ☾ ☾
one's first love is always perfect...
...until one meets one's second love
no black and white in the blue


Sujet: Re: (503) 452 12 52 + galileo bruni

30.09.18 17:34
Galileo
30 septembre 18, 19:00
Tu vieillis la queen, attention aux rides !!!
anneke me dit de te dire que on bosse sur une gamme de cosmétique anti-âge, passe sur néphède bb  
Bon anniversaire Gali, je te souhaite sincèrement du bonheur !
☾ ☾ ☾
( crawling back to you )
You're in love with him, and he's in love with you, and it's like a goddamn tragedy, because you look at him and see the stars, and he looks at you and sees the sun. And you both think the other is just looking at the ground.